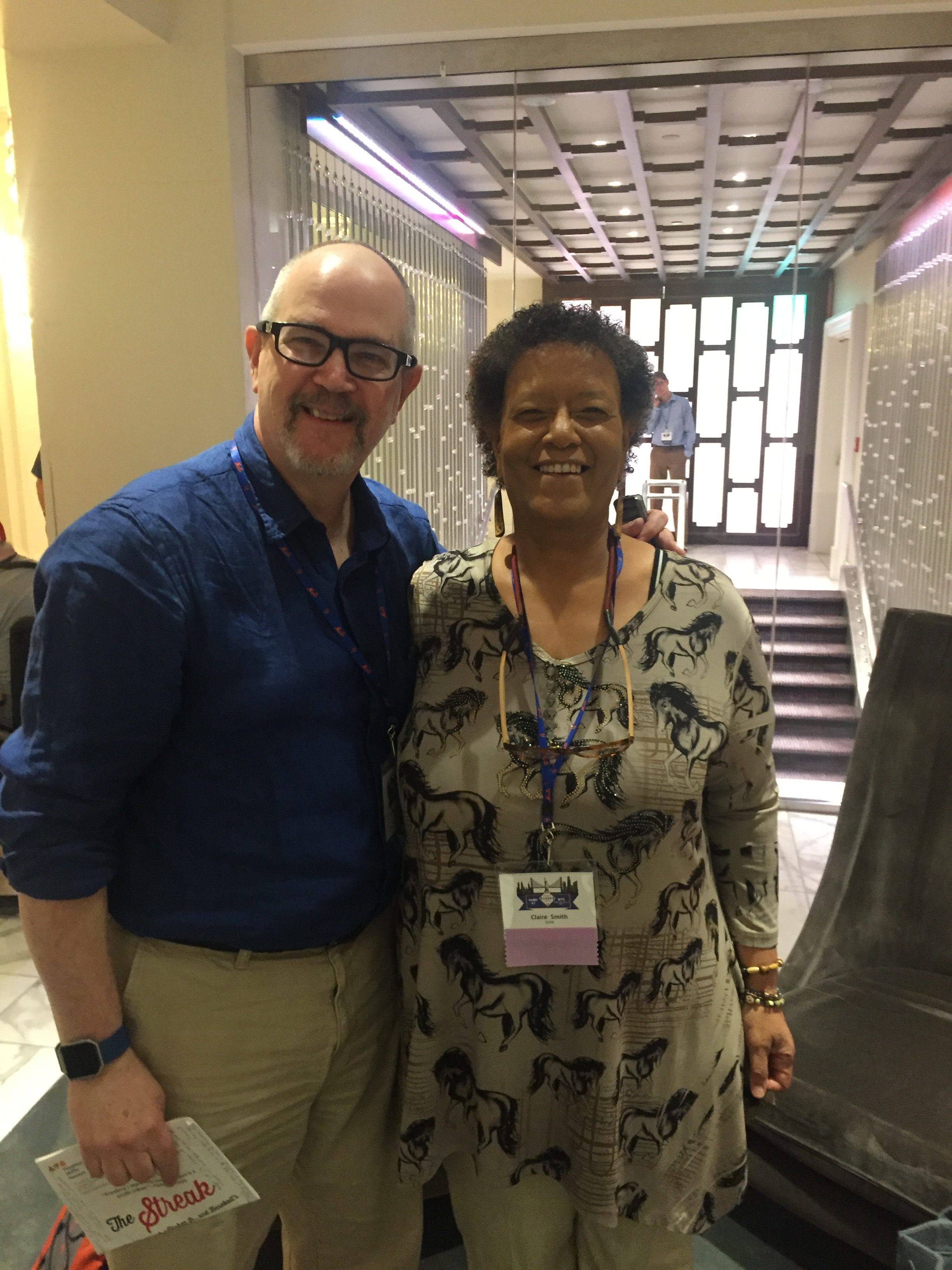 I had the enormous good fortune to catch Claire Smith, the newest recipient of the J.G. Taylor Spink Award at the recent Society for American Baseball Research convention.
Smith was the first African-American female reporter to cover baseball for a newspaper as a staffer with the Hartford Courant in 1983. She later became a columnist with the New York Times (1991-98) and an editor and columnist for the Philadelphia Inquirer (1998-2007). She is currently an editor for ESPN. And aren't all her former colleagues all effusive with their praise?
As an African-American and a woman, she is truly a pioneer on many fronts, enduring uncomfortable situations on both fronts as she began her career, dealing with the knuckleheads in locker rooms who objected to her presence. So it's only proper that the news was carried by more than just the sports media, such as in this piece from PBS Newshour or this item from the Povich Center, named in honor of the legendary Washington Post columnist Shirley Povich.
In addition to her newspaper work, Smith co-wrote Nothing But the Truth: A Baseball Life, by Don Baylor, which was published in 1989.
Enjoy the conversation.
Save
Save
Podcast: Play in new window | Download