Marty Appel is no stranger to the Bookshelf. I've met him on several occasions and his work as an author and publicist has often appeared on the blog.
Now I'm pleased to report on perhaps his most significant achievement to date: Pinstripe Empire: The New York Yankees from Before the Babe to After the Boss
(Bloomsbury), the first "definitive" history of the team in almost 70 years. The book has been well-received by reviewers and baseball fans; you can read an excerpt here.
Appel, a former PR director for the Yankees, is a regular source both for the Bookshelf and in my capacity as sports editor of the New Jersey Jewish News (one of his current projects is doing PR for the Israeli national baseball team as it prepares to participate in the qualifiers for the 2013 World Baseball Classic).
I spoke with him earlier this week about the tremendous responsibility of taking on the Pinstripe Empire project and how the book might well serve as his legacy to baseball literature (my words not his; Appel is far too modest to make such a suggestion).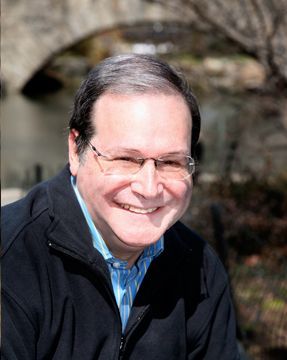 Appel will make several local appearances this month. He'll be signing his book at Anderson's Bookshop in Larchmont, NY, on Saturday, June 16, from 1-3 p.m. The following Saturday (June 23), he'll be reunited with former Yankee Ron Blomberg (The Designated Hebrew) at Bookends in Ridgewood, NJ, at 1 p.m. On Tuesday, June 26, Appel will be the featured guest of an Author's Lunch program at the Yogi Berra Museum in Little Falls, NJ. The event begins at noon. Tickets are $50 and includes lunch, a copy of the book, and the opportunity to tour the Museum. Space is limited. To RSVP, call 973-655-6891.
Podcast: Play in new window | Download