We're getting to the point where a bunch of new titles are hitting the bookstores. Herewith a brief roundup.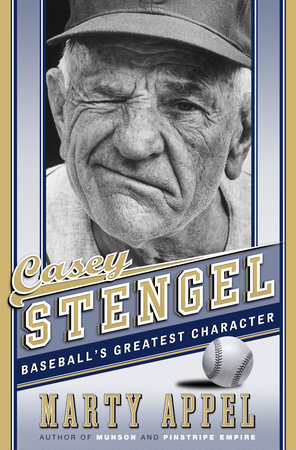 New York Sports Day posted this one on Marty Appel's engaging new project, Casey Stengel: Baseball's Greatest Character
. They also did this one on Shawn Krest's Baseball Meat Market: The Stories Behind the Best and Worst Trades in History
.
David Ross' new memoir, Teammate: My Journey in Baseball and a World Series for the Ages
, is getting the movie treatment? No offense, but David Ross? All right, it's a storybook ending, but still…
The Denver Post offers a story on Lost Ballparks
by Dennis Evanosky and Eric J. Kos, another photo book paying tribute to the happy places of our (and our parents' and grandparents') youth.
From For the Win: "Former MTV anchor Tabitha Soren appeared at the Phoenix Art Museum on [March 15] to discuss her new career in photography and share some of the techniques endeavored and lessons learned in the course of spending 13 years documenting the Oakland A's 2002 MLB draft class for her book, Fantasy Life: Baseball and the American Dream
."
Baseball Reflections posted this review of Handsome Ransom Jackson: Accidental Big Leaguer
, a memoir by the ballplayer with the assistance of Gaylon H. White.
The Chicago Tribune posted this excerpt from Tom Verducci's The Cubs Way: The Zen of Building the Best Team in Baseball and Breaking the Curse
.
Haven't read it myself, but I have not been hearing great things about Aubrey Huff's memoir, titled Baseball Junkie: The Rise, Fall, and Redemption of a World Series Champion
.
Sports-Central.org put up this review of Dynastic, Bombastic, Fantastic: Reggie, Rollie, Catfish, and Charlie Finley's Swingin' A's
, by Scott Turbow.