Since I posted the first of these on a Thursday, which is known on social media as a time of reflection, I thought to make it a regular thing under this rubric. These are kind of fun; it's like a box of chocolates — you never know what you're gonna get. (Actually, I never understood that famous quote from Forrest Gump. If it's a box of chocolate covered cherries, don't you know exactly what you're going to get?)
On the one hand, I'm happy to report that I'm catching up/running out of these old links. On the other hand, it's been cool reminiscing.
I highly recommend Pocket as a way to hold onto links you come that you want to keep. Unlike bookmarks, Pocket keeps the entire page and makes it relative easy for you to find stuff you "pocketed." I have keepers going back six years — more than 5,000 links — and I've decided it's time to start cleaning house so here are some submitted for your amusement, perusal, and education. Some are not current, but in a sense, they're timeless. Note: Sometimes individual sites remove the content or simply cease their existence, so Pocket isn't 100 percent foolproof.
* * * * *
I'm always telling myself I should be more educated about economics. It's kind of interesting how one thing leads to another, and another, et al, ad infinitum. The recent new about the rise in interest rates makes this 2012 piece from The Wall Street Journal about the New York Yankees appropriate.
Since I am somewhat of a cricket fancier — in spirit, if not in fact — I love reading things that link that sport with baseball, represented best via Right Off the Bat: Baseball, Cricket, Literature, and Life, by Martin Rowe and Evander Lomke. There's a website based on this connection where you can read Russell Wolinsky's three-part essay about "The Dark Years: The Demise of the New York Mets—June 15, 1977, to June 15, 1983," here, here, and here.
Double-dipping: Here's a piece from The Classical from 2012 that revisits a book written 30 years earlier by former umpire Ron Luciano. And here's another from the Classical by Noah Davis regarding "The Tyranny of Factoids" with the subhead, "The trend in sports television is towards more factoid and less actual information. What is there to learn from that?"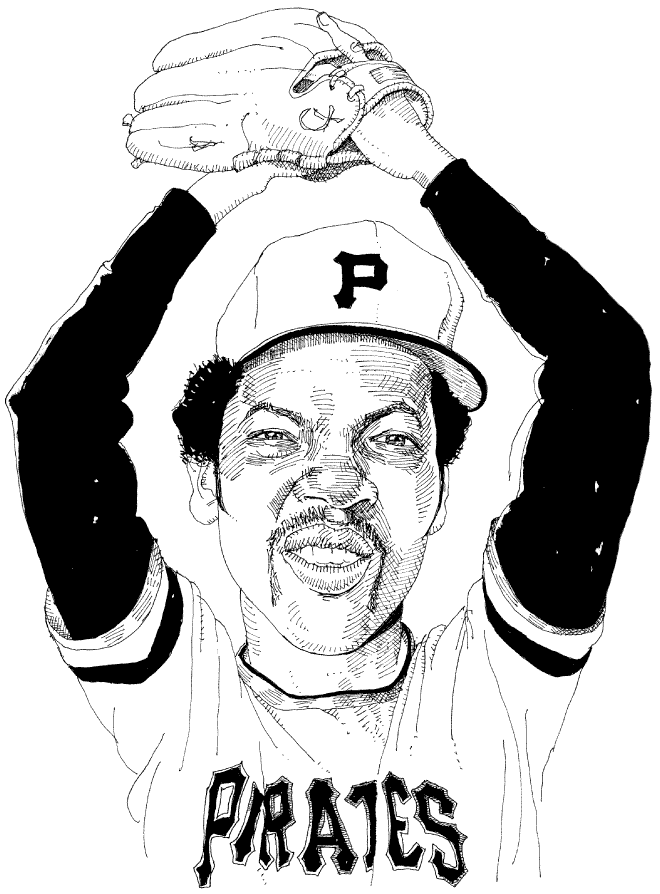 Here's a well-done (I hesitate to say "trippy") piece on Dock Ellis by Patrick Hruby as it appeared on the Outside the Lines section of the ESPN website. What's especially cool is the use of multi-media in a way you don't find much on "establishment" sites. As you scroll through the lengthy essay, you're treated with illustrations, videos, pull quotes, and artwork that go beyond the usual post. Worth the time.
ChicagoSide, a Windy City-centric blog, reposted this piece from the Chicago edition of Crain's Business on the late Bill Veeck.
I recently watched Very Semi-Serious: A Partially Thorough Portrait of New Yorker Cartoonists which focuses on cartoon editor Bob Mankoff. At one point, Mankoff is walking with his wife and the family dog. He tries to toss a ball for the dog to fetch but is, well, let's just say pretty ineffectual. Immediately the politically incorrect thought "throws like a girl:" came to mind. sorry. That, in turn, leads to this 2012 article from Forbes.com, "Why Your Daughter Throws Like a Girl," based on this article from the previous day's Washington Post, "Throw like a girl? With some practice, you can do better."
Once in awhile I find something on Deadspin I don't find too offensive, such as this entry asking "What If Baseball's Foul Lines Ran On Forever?" The link leads to PopChartLab.com where such queries are presented in nicely-done graphic form available for purchase. A 24″ x 18″ poster will set you back just $10. They also offer "A Visual Compendium of Baseball Uniforms," as 24″ x 36″ poster for $35. From their blurb: "Featuring 121 hand-drawn uniforms, this chart of long-ball livery goes around the horn from 1869 to the current season–and includes an array of grand-slam getups including the old-timey togs of the 1873 Elizabeth Resolutes, the striped-and-starred "tequila sunrise" duds of the '74 Houston Astros, and the rich but pennant-deficient sartorial history of the Chicago Cubs. A loving ode to the ensembles of America's Favorite Pastime, this compendium of home and visiting vestments also serves as a visual record of fashion trends in baseball over the last 150 years—from the rise and fall of stirrups to the push toward powder blue and pullovers."
These small depictions do not do the originals justice, so visit the site to get a much better view.