And, no, that's not a typo, because I consider the "new" part to be the important concept.
Visited my local Barnes and Noble, ostensibly to pick up the new issue of Rolling Stone for their Saturday Night Live feature. While there, I came across this: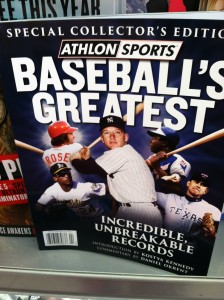 Ordinarily, I don't bother with stuff like this, but it includes contributions from Kostya Kennedy and Daniel Okrent so it immediately has extra street cred, as far as I'm concerned. Here's the table of contents (apologies for the poor quality of the image):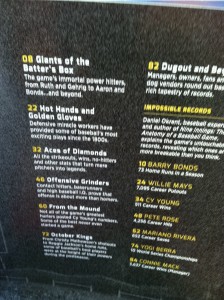 I might just shell out the $10 for this one.