If you've been following baseball for the past couple of decades, you probably have seen Brad Mangin's work. His shots have been a staple of Major League Baseball and Sports Illustrated, as well as other websites and publications.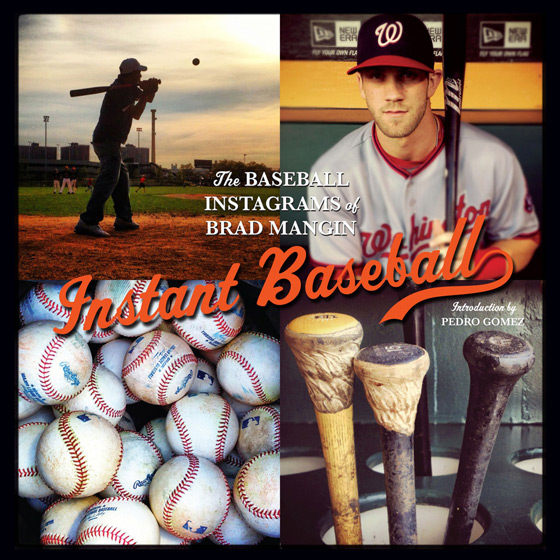 As such a veteran, I thought it somewhat counterintuitive for him to publish Instant Baseball: The Baseball Instagrams of Brad Mangin
. My daughter is a photo student at NYU and I worry for her. I mean nowadays is seems almost everyone has a camera in a phone, or a point-and-shoot, so why would anyone need a professional photographer? And if a professional like Mangin "endorses" Instagram…? Of course that's an overstatement; you still need journalists and that kind of quality is, after all, an art form.
Nevertheless, I posed that question — and others — to the West-Coast-based Mangin in a recent conversation.
Also by Brad Mangin:
Podcast: Play in new window | Download