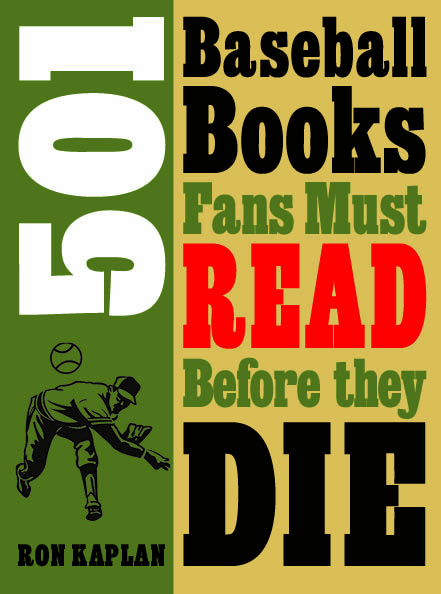 I received galleys for 501 Baseball Books Fans Must Read before They Die last week, but due to a glitch, I've very temporarily put it aside. Seems when I wanted to include a few 2012 titles to make it more up-to-date I erred in informing the publisher where they fit in. The entries are all numbered, but for the most part the are listed in alphabetical order (except where part of a larger grouping on a specific sub-sub-genre. So some of these were out of sequence, requiring a re-run of the galleys, primarily for purposes of indexing, which I'll also be doing. I must admit, it was an "oh, no" moment when I saw the misplacement, but the good folks at UNO are spot-on when it comes to making sure the product is as error-free in therms of presentation as they can. The editorial errors are up to the individual authors. Hopefully, there are none left after an excellent go-around with my copy-editor (talking actual errors here, not items that fall under the category of matters of opinion).
I'm also looking into creating stand-alone web presence for the book, using one of those providers like Tumblr or Wix; haven't exactly decided yet. There will also be a Facebook page dedicated to the book.
Getting closer to reality, man. Very cool.