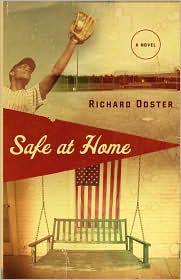 Don't know how long this will last, but if you have a Kindle, I suggest you get over to Amazon and download Richard Doster's novel Safe at Home for free ASAP.
The story — about a young African-American trying to succeed on a minor league team in the deep South in the 1950s — is particularly relevant during Black History month.
Amazon offers the top 100 titles for various genres (or as close thereto as possible) for free reading, so it pays to visit on a regular basis. This is the first baseball title I've seen in the top 100 general fiction category (in fact, it's #19 on the list).