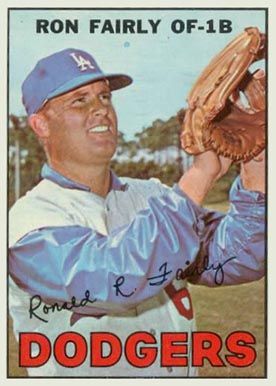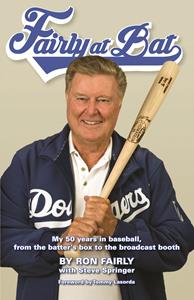 Ron Fairly was one of the first baseball cards I can remember finding when I started collecting. He was a pretty fair (sorry) player for the LA Dodgers for a dozen years back in the late 50s to late 60s, followed by six seasons with the Montreal Expos before bouncing around with the St. Louis Cardinals, Oakland As, and California Angels. Over 21 years, Fairly — also a pretty good hand with the glove at first base — had a slash line of .266/.260/.408 with 215 home runs, and 1,044 RBIs. He then went on to a successful career as an announcer.
Fairly, 79, has just released his memoirs, Fairly at Bat: My 50 years in baseball, from the batter's box to the broadcast booth
, written with journalist Steven Springer. Haven't read it yet, but since it's from my own "golden age," I'm looking forward to it, especially reading about his days in Montreal, my ancestral manse.