Hardly a comparison, but there's word that a new biopic on the life of Roberto Clemente is in the works, having found a director.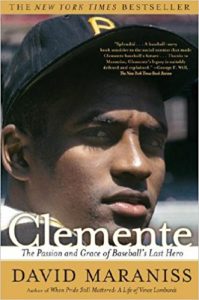 The rights to film, purchased by Legendary — which has released such hits as Interstellar, Kong: Skull Island, and Unbroken, as well as the forthcoming Skyscraper and Jurassic World: Fallen Kingdom — acquired the rights to David Maraniss' 2006 book, Clemente: The Passion and Grace of Baseball's Last Hero. And according to Variety.com, "Legendary has already seen success in this genre, having successfully launched the Jackie Robinson biopic 42 to box office and critical success, and hopes for similar results with this film."
According to TheHollywoodReporter.com, the as-yet-unnamed project will be directed by Ezra Edelman, who won an Oscar and an Emmy for the documentary O.J.: Made in America.
No date has been set for shooting schedule or release