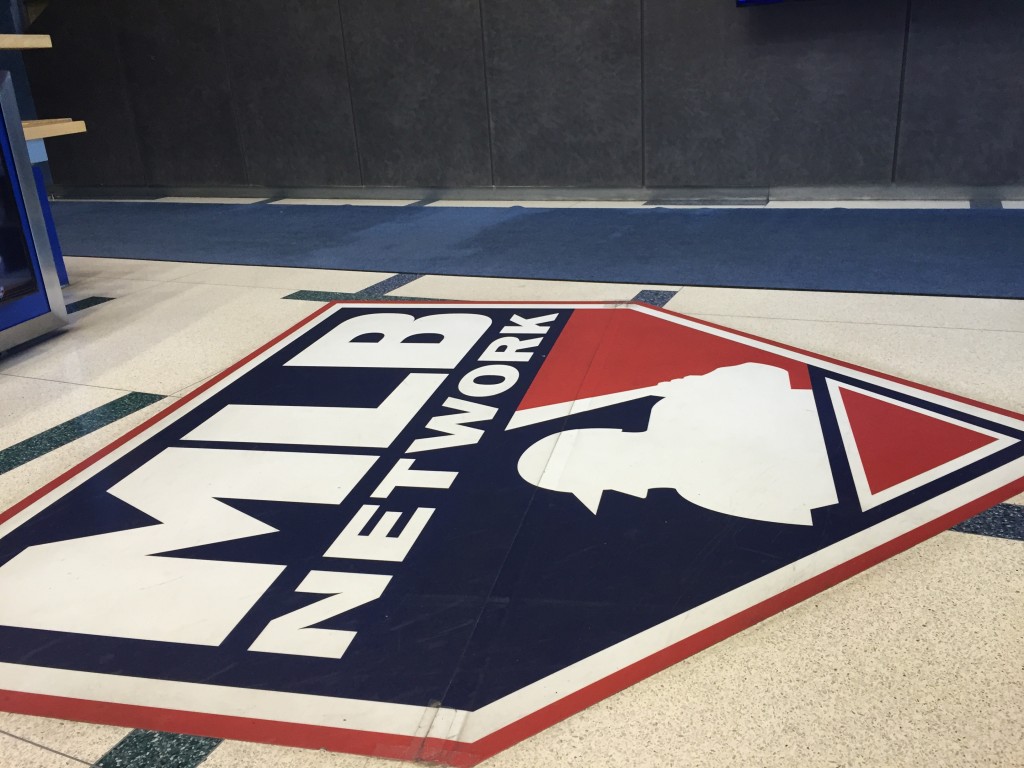 Several years ago — before I even conceived of doing my 501 book — I saw a program on the then-fledgling MLB Network featuring Zev Chafets talking about the new Hall of Fame elections. Chafets was on in his capacity as author of the book Cooperstown Confidential: Heroes, Rogues, and the Inside Story of the Baseball Hall of Fame. (Here's my interview with Chafets.)
Shortly thereafter, I sent an email to the folks at the network suggesting that since baseball was so rich in literary and pop culture qualities, perhaps they should consider a regular show on the topics. I received a note saying it was a good idea and they would consider it.
Then …
So once a year, around this time, I would send a note, asking if they'd given any thought to the matter. Each time I received a polite response agreeing it was a good idea followed by …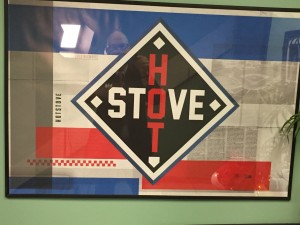 That is until last Wednesday, when I received a note out of the blue, saying "The producers of Hot Stove are potentially interested in having you on for a segment" and asking if I could come to their studio in Secaucus, NJ, on the morning of Dec. 28.
I was speechless. So many questions. What was the subject? How long would the segment be? What should I wear?
Long story short (warning, NSFW), I went down yesterday and had a lovely few minutes (not the fifteen they always talk about) talking about books and Jewish sports (in my capacity as the host of a blog on the topic for the New Jersey Jewish News) with Fran Charles and Tom Verducci.
Since I got there early (lighter traffic than I expected from my home in nearby Montclair), I received the nickel tour from Marc Weiner, a producer at the Network, including the famous Studio 42, the high-tech main "newsroom," and other points of interest.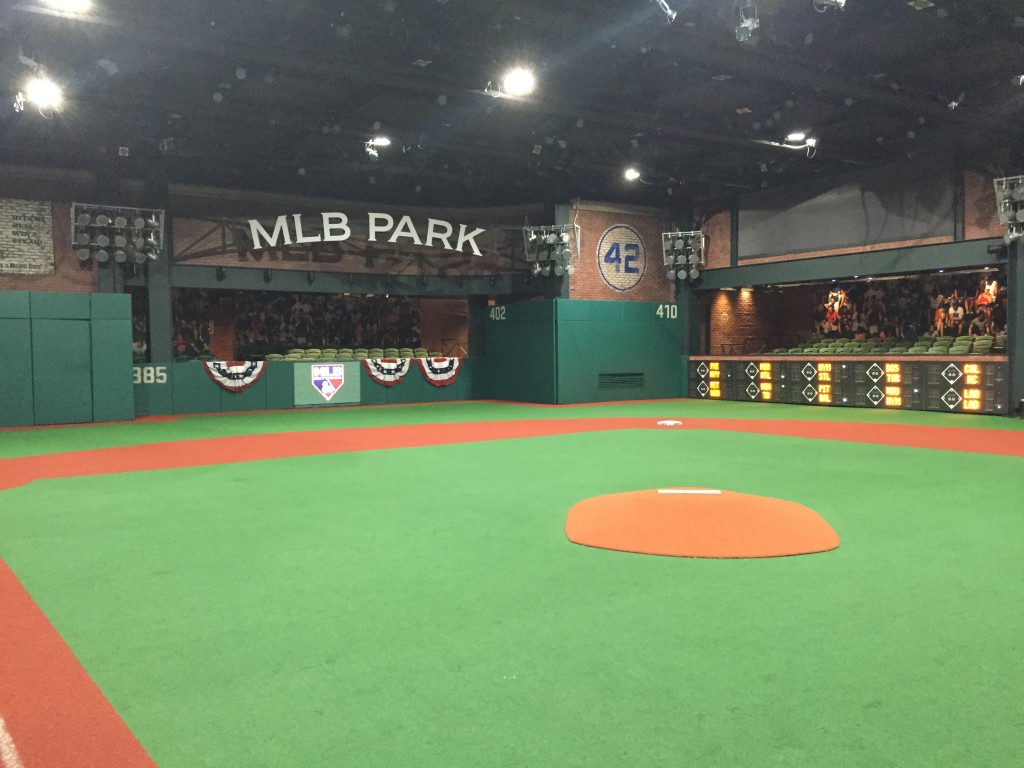 Here's a wall of individually-pasted baseball cards. I pity the fool, er, poor intern who was assigned this task.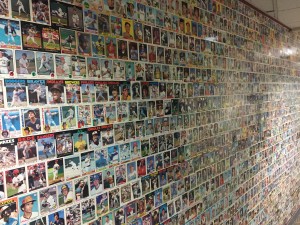 Another wall was covered with signatures of ballplayers who had dropped by for a chat. Hall of Famers had their own section; Randy Johnson signed a higher spot.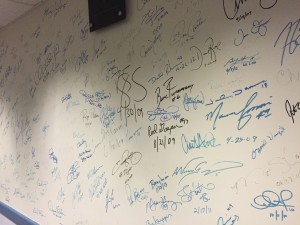 Since it's the off-season, there was no one in a newsroom that would ordinarily be buzzing 24/7.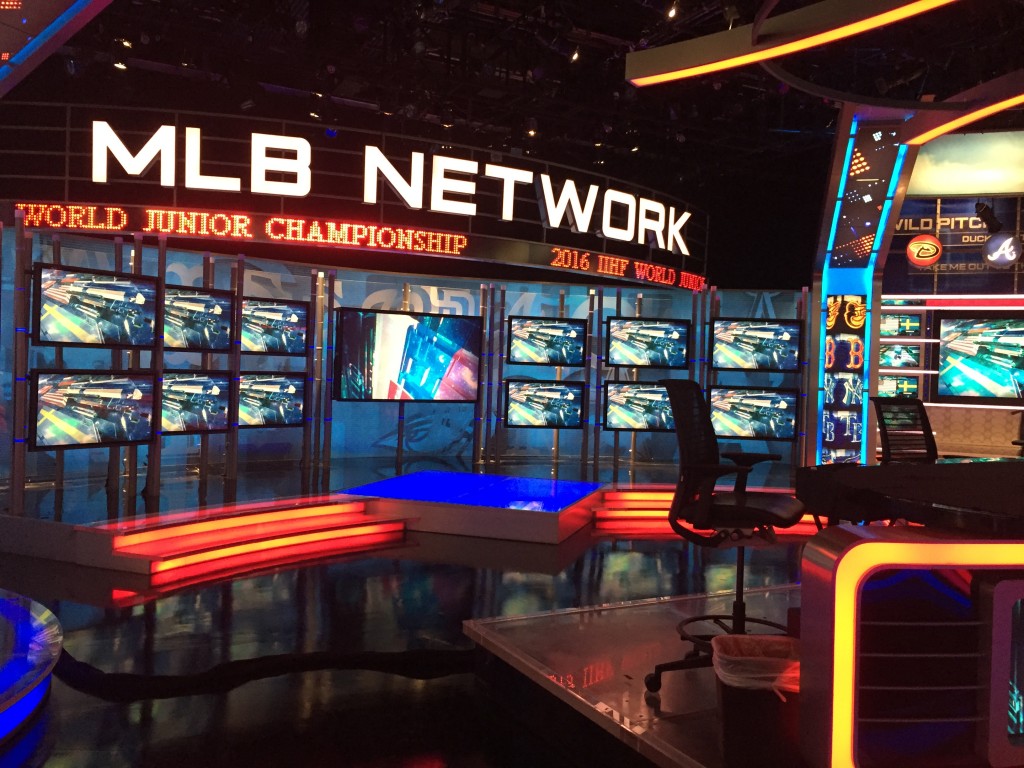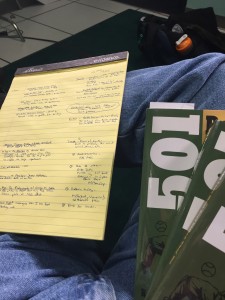 It was soon time to meet Michelle, who did my make-up. (Shut up.) Then I sat in the green room (more like green closet), waiting for my close-up. Actually, I wasn't expecting the shot they took of me just sitting there for the "up next" before going to the commercial break preceding the actual interview segment. Good thing I wore pants. I was fitted with a microphone and earpiece, the latter of which was a bit disconcerting. I have great admiration for those broadcasters who do their job with directors, etc. talking to them, giving instructions and updates.
It was also a good thing I brought along copies of 501 to give to the hosts. The original idea was to do a little "show-and-tell" with some of the more off-beat items in my library but since time was limited, I decided not to shlep those with me.
The segment went pretty quickly. I fear I was left to my own devices and prattled on, rather than giving Charles and Verducci time to ask more questions, but all in all, I think it went well.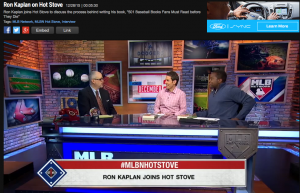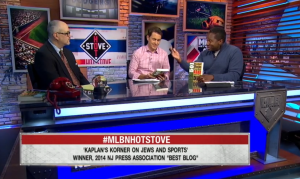 The feedback on social media has been a hoot, so thanks everybody. The Bookshelf received almost three times as many visitors as on a normal day and I gained another dozen followers on Twitter. Plus the book jumped in the Amazon rankings from 894,000 yesterday to 47,000 today. I know it won't last, but it's fun while does.
Here's the segment in case you haven't seen it.
Thanks, again, for your support, and remember: I'm available for men's club meetings, weddings, and bar mitzvahs.