Feats or famine.
Either there is never a question about baseball on the popular game show, or you have this situation.
That day after Mark Blankenship got his baseball movie answer correct we witnessed this in the Double Jeopardy round:
In the category "Honest 'ABE'"(the answer contained those three letters; covered words: "a research society.") for $1600: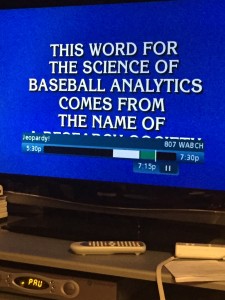 In the category "Minneapolis" (covered words: "grinding flour.") for $2000: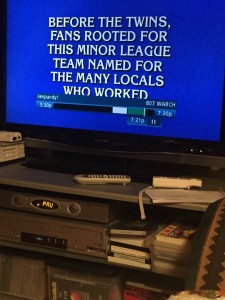 The questions were, in order
"What is sabermetrics"
"What is grinders"
No one offered the correct question. Host Alex Trebeck acknowledged regarding the first clue, "Yeah it's an unusual word."
To some, perhaps.