With apologies to Chicago (the band, not the city).
Feast or famine. Either I never get to Manhattan, or I'm there too much. After commuting from the New jersey suburbs to NYC for more than 15 years, I have to say it's a culture shock whenever I go back and I'm not thrilled with it.
But I overlook that when there's baseball involved.
Yesterday I had the honor of being interviewed for Jon Leonoudakis' new documentary on veteran sportswriter Arnold Hano, author of the classic A Day in the Bleachers, a standard on any list of all-time great baseball books. As was the case with Gary Cieradkowski, I have known Leonoudakis for a few years now, even done a Bookshelf Conversation with him for a previous film, but we had never met in person.
The taping was done in a fantastic old book-filled apartment in one of the city's landmark neighborhoods (the exact name of which escapes me). When I arrived Leonoudakis was wrapping up a session with Hano's son, Steve, a retired college professor, and it was most interesting getting that family perspective.
My interview went fairly well, I thought, although I know I have a tendency to rattle on and sometimes lose my train of thought. Have to work on that.
Leonoudakis was kind enough to give me a token to remember the occasion. And I mean that fairly literally.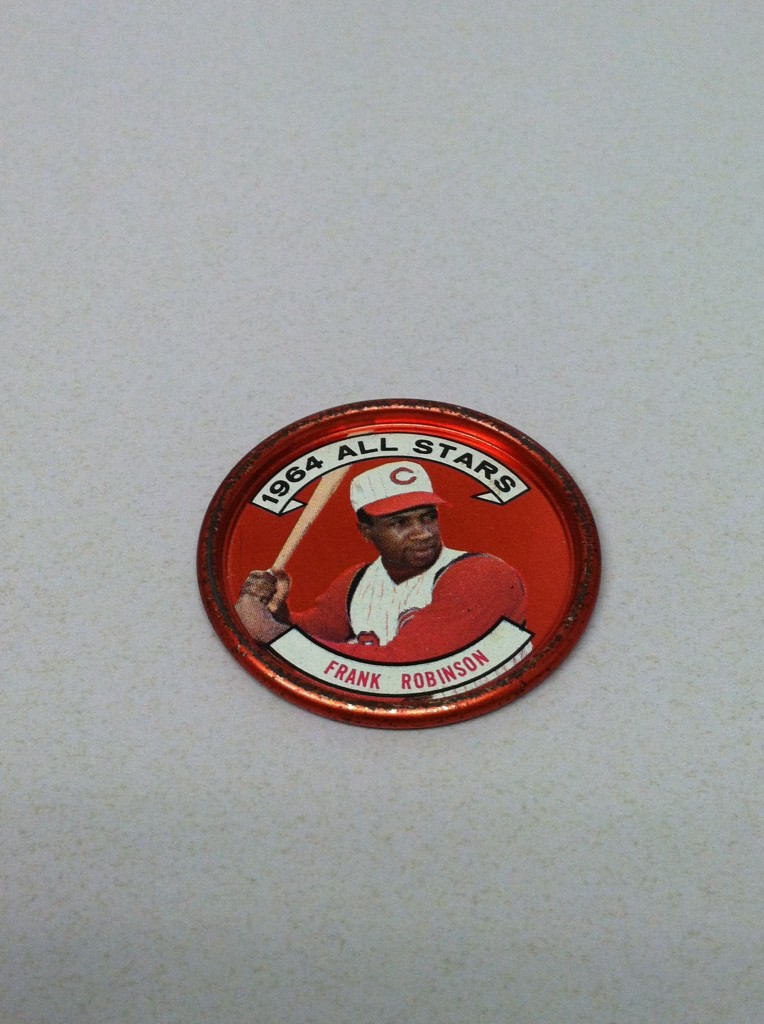 Topps used to give these little extras in wax packs for most of the 60s and into the mid-70s. For many years I accumulated the full run of whatever they were offering that year — coins, transfers, mini-posters, mini-comic books, etc. I kept them in a shoe box but it somehow got lost when I moved out on my own. Sigh.
Anyway, see what I mean about losing train of thought?
After the interview I hung around Manhattan until it was time to attend the Gelf Varsity Letters program at the Gallery at Le Poisson Rouge, featuring Charles Leerhsen (Ty Cobb: A Terrible Beauty
) and Jon Pessah (The Game: Inside the Secret World of Major League Baseball's Power Brokers
).
I had never been to one of these things before. Maybe it was the time — 7:30 p.m. on a Sunday; maybe it was the stormy weather, but the program was not very well attended, to be honest.
As there was no moderator, the authors had to generate the conversation themselves (that's Leehrsen on the left and Pessah on the right), prior to a Q&A. Because their books have little in common, the conversation didn't flow as well as it might have if someone had constructed questions on any mutual issues beforehand. Still, it was a nice opportunity to come out and support the baseball writing community.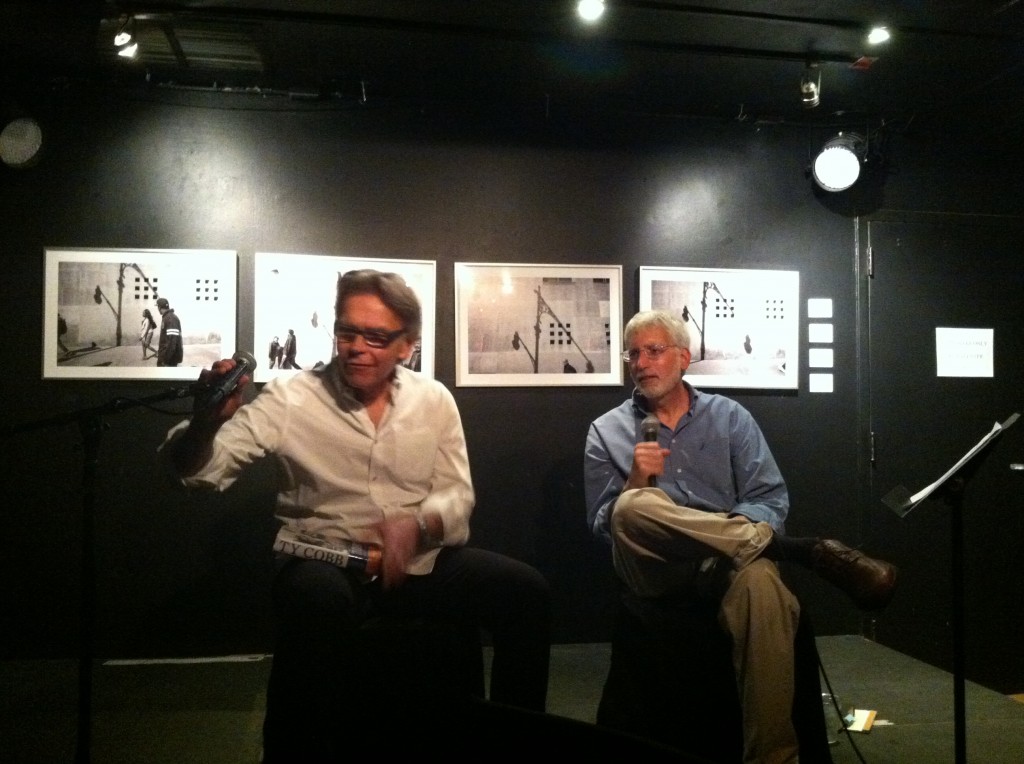 I also had a chance to meet Steve Steinberg, co-author, with Lyle Spatz, of The Colonel and Hug: The Partnership that Transformed the New York Yankees
, who came by for the discussion. I had missed to opportunity to hear Steinberg at the Bergino Baseball Clubhouse last Thursday, so this was a happy accident.