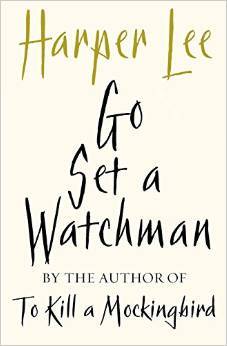 The "Just a Bit Outside" blog on the Fox Sports site would have us believe that Joe Black, the one-year wonder for the Brooklyn Dodgers in 1952, is the baseball equivalent of Harper Lee, whose only published work — to date — was a classic.
From the entry:
What we're looking for here is a player who was great in his first season, then never really matched that output. It isn't a perfect fit for Lee, who essentially retired after a Hall of Fame-worthy rookie campaign, but that's a high bar to clear in the baseball world.
A couple of issues:
First off, a one-year wonder, regardless of how fabulous a season he had, would not be considered for the Hall, at least not outside the realm of baseball fiction.
Second, TKAM — which the writer of the entry admits not to have read (the introduction is almost insulting to any person who appreciates good literature) — was originally published more than 50 years ago. Ms. Lee is about to make a comeback of sorts when the"prequel" is published this summer. (Don't you think the book will be an instant best-seller, regardless of the quality, just for the curiosity factor?) Show me any athlete in any sport, who returned to his or her game after an absence of five decades with any degree of prominence. The only name that comes to mind — in a much short time frame — is Roy Hobbs.
So the short answer: there is no baseball equivalent for this poorly-chose comparison.
Just sayin'.