It may seem unfair, but I do tend to judge e-books by their cover, especially when they are offered only in that format. It's an indication of the time and effort the author/publisher puts into the project. Similarly, I'm basing my opinions strictly on the quality of the sample offered. Some are longer (and better) than others; I'm not sure who makes those decisions. Comments here refer only to the Kindle editions; the use of additional information, photos, etc., may or may not be different from the printed version.
♦ Baseball: Across a Divided Society, by Library of Congress (Pennyhill Press, non-fiction; undetermined pages." $5.95). In theory, this should be a good one. The Library of Congress is a repository of information on American history and culture. But you can't tell by what they provide here. Major disappointing.
Sample size: barely two "pages"
Table of contents? No.
Would I read the rest? Probably, if they had offered a larger sample.
Worth the price? Impossible to tell, but leaning towards no, just on principle.
♦ A Whole New Ballgame
, by Carolyn Rose. (Till Victory Press, fiction; 326 "pages." $6.99 vs. $11.24 paperback). Fiction and within that genre, "chick-lit" (can I say that without being politically incorrect?) So not my cup of tea. But for those that are, the sample provides two-plus chapters, enough to make a decision if you want to read further. And as someone who blogs about baseball, Rose has an extra degree of street cred.
Sample size: two-three chapters
Table of contents? No.
Would I read the rest? No, but that's just me.
Worth the price? Yes.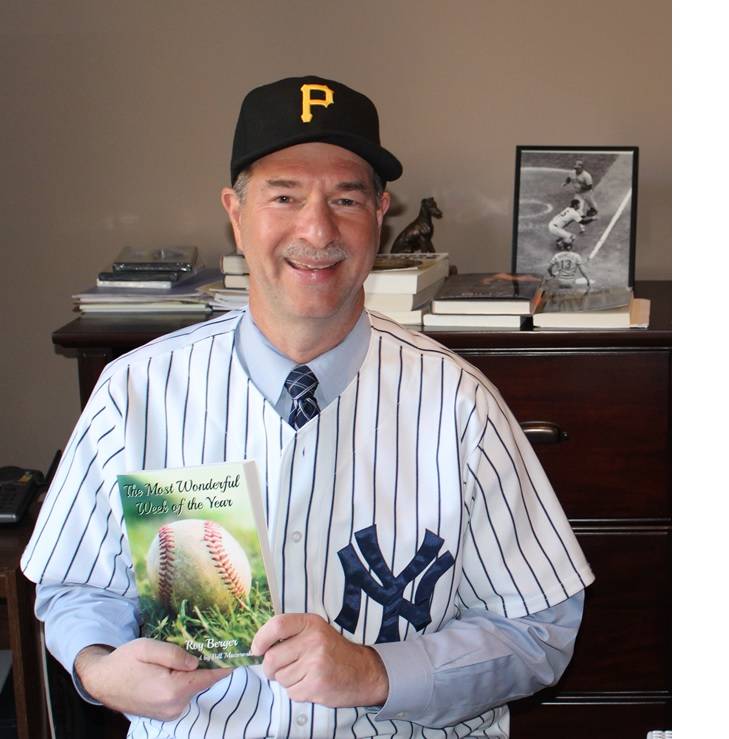 ♦ The Most Wonderful Week of the Year
, by Roy Berger (BookLogix, non-fiction; 255 "pages." $6.95 vs. $19.95 paperback). Berger writes about his experiences at various fantasy camps he's attended. As someone who's also had that wonderful experience, I was anxious to see his point of view. You can learn more from the book's official website.
Sample size: Foreword by Bill Mazeroski, two chapters.
Table of contents? Yes.
Would I read the rest? Yes. Nostalgia factor and all.
Worth the price? Yes.
♦ Bleachers in the Bedroom: The Swampoodle Irish and Connie Mack
, by John J. Rooney (Zip Publishing, non-fiction; 211 "pages." $7.95 vs. $18.90 paperback). A genial memoir about growing up in the Golden Age of baseball (or one of them anyway). This one will wring particularly familiar to fellow members of the author's generation(one of
Sample size: two chapters.
Table of contents? Yes.
Would I read the rest? Yes, but it wouldn't be at the top of my must-read list.
Worth the price?Yes.