Well, that was relatively easy. The Boston Red Sox are your new World Series Champions!
As a newspaper buff, I always like to see how the local press covers such high-profile sports events. Frequently, tabloid publications employ "wraps," using the entire front and back page for one large photo, like these from the Boston Herald.
And the Boston Globe: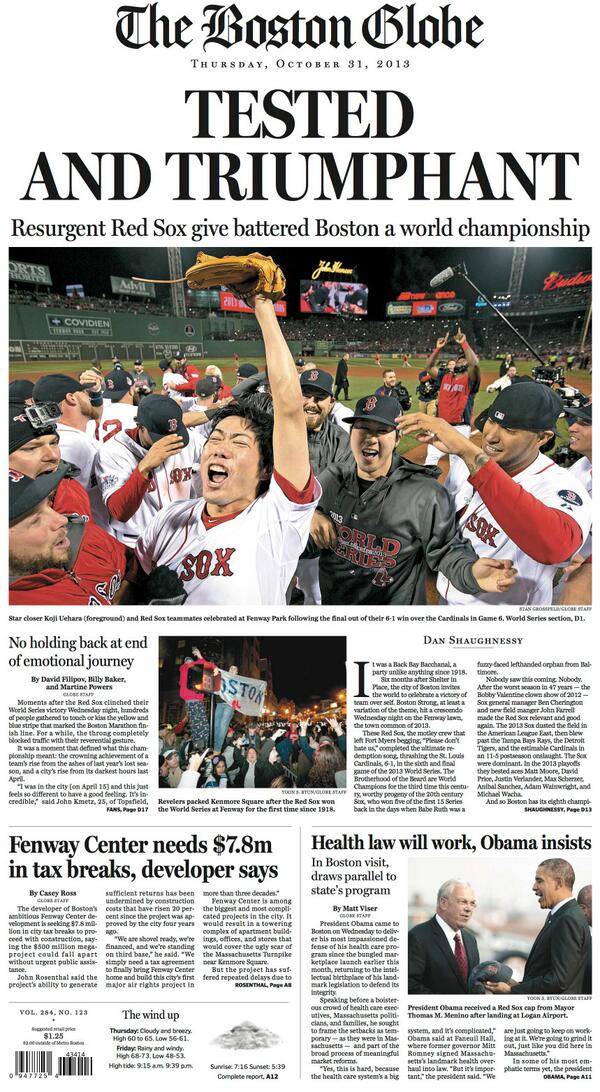 Needless to say, there will be a rush for the papers to publish commemorative books, basically trying to make money by collecting previously published material with little to no original stuff (save for an introduction, perhaps).
Previous examples include: