I think one of the things new authors have to learn is patience, very difficult when you want everyone to like your book…. and you want them to like it early on.
I must admit, I was disappointed when 501 Baseball Books didn't get the accolades I had fantasized about. No pickup in Sports Illustrated, or The New York Times, or NPR's Only a Game. Sigh.
That's why I took a measure of glee when I discovered this review in Baseball America, which is an "industry standard" for the game.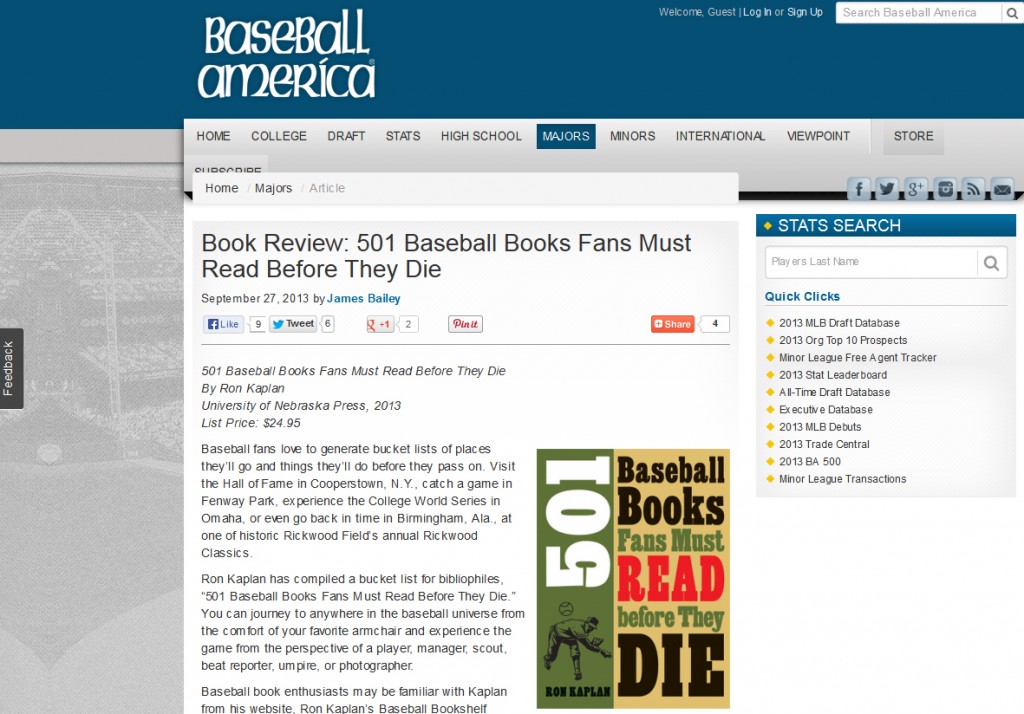 I guess it just goes to show that hope delayed is not hope denied (or however that phrase goes).
So SI, NY Times and OAG, don't be bashful because you waited so long. There's still time.