A couple of years ago my wife, daughter, and I were in Boston for vacation. The Yankees were in town for a weekend series, so we paid beaucoup bucks to see the opener on Friday night. On Sunday we were supposed to take in the opening of some show at the big art museum in town, whose name escapes me at the moment. On the way to the tube (is that what they call it in Boston?), we passed the hotel where the Yankees were staying. There was a small crowd, about 20 people or so, behind a velvet rope, waiting for the opportunity to snag a ballplayer for his signature. This was about 10 a.m. on a rainy day.
By the time we returned from the museum, about three hours later, the line at the Yankees' hotel was still there. My daughter, an aspiring photographer, wanted to stay and take pictures of the athletes as they came out. At this point I should say the teams were playing the ESPN Sunday Night Game; buses would be leaving for Fenway at one hour intervals from 3-5 p.m. (again, if memory serves), so these people would be waiting awhile.
All for the chance to get a scribble on a piece or paper or a ball.
I was reminded of the fool's errand with a story in today's New York Times titled "Line Up, Shut Up and…Maybe Mr. Jeter Will Sign."
I think it was the "shut up" part that really bugged me.
These people line up beginning before dawn and in most cases, like the guys in the picture above, come away empty. In Boston, so many of the players just walked by, not even looking at the fans who adore them so much they were willing to waste their time in this fashion.
Now I know you can never please everybody. You can sign for 1,000 people and the 1,001st will complain about what an a-hole you are for not doing "just one more." And some do try to take advantage, hoping to put their signed item up for sale. One guy on that line asked my daughter, who still looks way younger than her years, if she would get something signed for him, since he already got someone's autograph and there's some sort of memorabilia-hunting etiquette about multiple requests.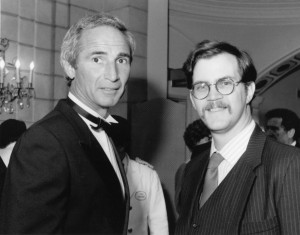 My "thing," if you could call it that, is to have a picture taken with the celebrity-of-choice. After all, unless the autograph is personalized, who knows how it was acquired. But a snapshot is "proof," barring those desperate people who "photobomb" or photoshop themselves into a scene.
Of course, if you could clone Jeter by collecting his DNA in a handshake, that might make the whole enterprise worthwhile.