Literary birthday greetings: Poor Feb. 1. It has a tough act act to follow with Jan. 31, which celebrates the arrival of such legends Jackie Robinson, Ernie Banks, and Nolan Ryan, who, between the three of them, have been the subjects of scores of books. Turns out there are no players who were born on this date who have books out.
R.I.P: 1928 – Hughie Jennings, infielder, manager; Hall of Famer (b. 1869)
Ee-yah: The Life And Times Of Hughie Jennings, Baseball Hall Of Famer, by Jack smiles, McFarland, 2005.
One thing I have noticed when going over the lists is the lack of nicknames for players after the middle of the last century. For example, born on this date: a Candy, two Docs, a Rube, and a Woody. Died on this date: Razor, Mysterious, Tubby, Red, and Whitey.
Also on this date:
1947 — Commissioner Happy Chandler announces the creation of a pension plan for major league players. Players who have accumulated five seasons in the major leagues will receive $50 a month starting at the age of 50. For each year of additional service, a player will receive an extra $10 per month, up to a maximum of $100.
Heroes, Plain Folks, and Skunks: The Life and Times of Happy Chandler, by Chandler, Bonus Books, 1989.
A Bitter Cup of Coffee: How MLB and the Players Association Threw 874 Retirees a Curve, by Douglas Gladstone, Word Association, 2010.
1973 — Monte Irvin is elected to the Hall of Fame by the Special Committee on the Negro Leagues. Irvin becomes the fourth player to gain election through the committee, joining Satchel Paige, Josh Gibson and Buck Leonard. Irvin won two batting crowns for the Newark Eagles before joining the New York Giants.
Nice Guys Finish First – The Autobiography of Monte Irvin, Irvin and James Riley, Carroll & Graf, 1996)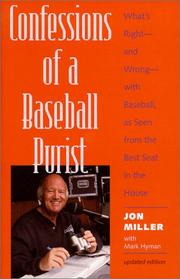 2010 — Jon Miller, who has been broadcasting San Francisco Giants games since 1997, is this year's Ford Frick Award winner. Widely respected for his work, Miller broadcast games for four teams prior to working for the Giants, including those of the Baltimore Orioles from 1983 to 1996. Since 1990, he has described ESPN's nationally-televized Sunday night game in partnership with Joe Morgan.
Confessions of a Baseball Purist: What's Right–and Wrong–with Baseball, as Seen from the Best Seat in the House, by Miller. Simon and Schuster, 2000.
(Source: Baseball-Reference.com)