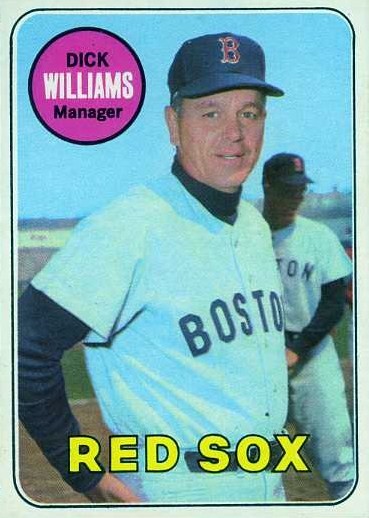 The Hall of Fame manager died today at the age of 82.
UPDATE: Richard Goldstein's obituary for Williams in today's NY Times.
Williams won back-to-back World Championships with the Oakland As in 1972-73. He also led the Boston Red Sox to their "Impossible Dream" pennant in 1967 in his first year as a manager at the age of 38, and the San Diego Padres to the World Series in 1984. He had an overall record of 1,571-1,451.
He was a capable utility player for 13 seasons for five teams, finishing with a .260 batting average, 70 home runs, and 331 RBIs.
Williams published No More Mr. Nice Guy: A Life of Hardball
in 1990.